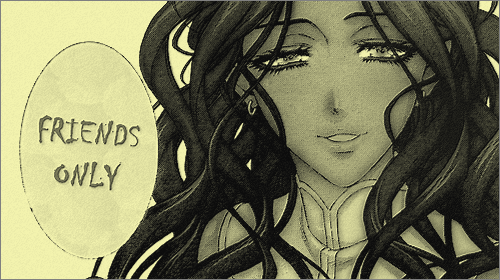 FO Banner made by me using
stormcoming's Shahrazad al-Rahman's banner. Layout by
minty_peach, fanart used by Darklion612.





✗ This is a fandom and real life related journal focused mostly in Hellsing. I post spoilers, reviews, fanart I found, stories and rants.

✗ You must not mind Hellsing spoilers. I rarely lj-cut them.

✗ You must tell me why you want to friend me or where did you meet me and if you have a ff.net/deviantart name or something of the like (if you have one). I'm not picky, I will add anyone if they want to, I am making sure you are not a serial adder. :)

✗ You must add me back.

✗ If you defriend me, I will defriend you back. No hard feelings but my FL is huge.